A female baker wearing a traditional white chef's hat pours dough into fluted quiche baking dishes. The ceramic countertop on which she is working features a raised edge to reduce the likelihood of spills.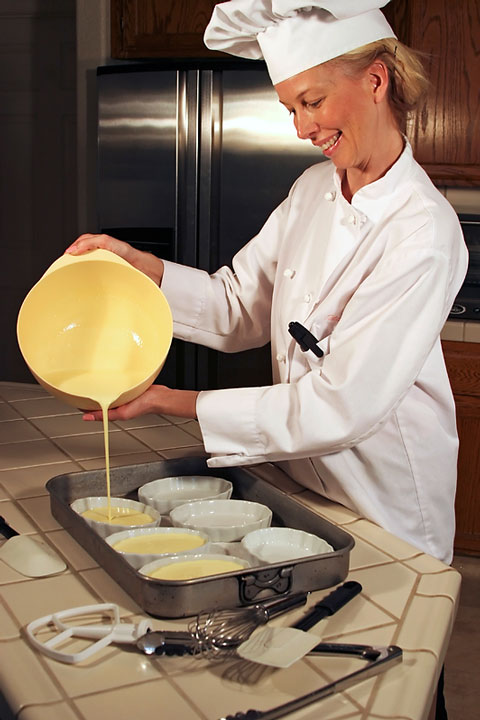 A Baker Prepares Dough for Baked Tarts on a Tile Countertop
---
Copyright © Tile-Countertops.org, a division of Zeducorp.
All rights reserved.

Baker Working at a Tile Countertop